Ubiq allows you to schedule automated email reports. You can send multiple reports in a single email or even send a report to multiple recipients
To create a schedule, click Email Reports on user home page

You will be taken to the email schedules page. This page shows a list of all your reports that have been scheduled to be mailed. Click Schedule Report for Email

Create a schedule by selecting the dashboard, recipients & frequency. Click Save to save the schedule. You'll see the new schedule created in the schedule table.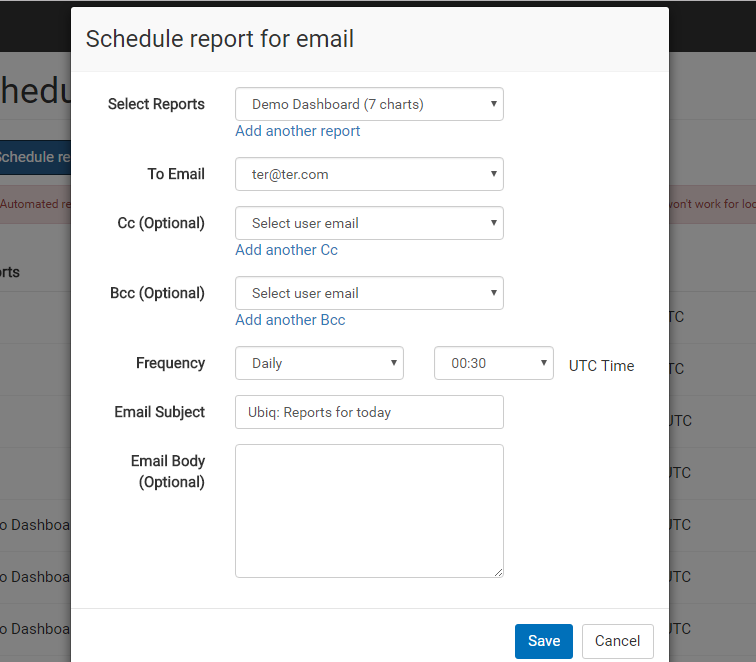 Note:Automated reports work only for direct connections and connection clients setup on remote server which Ubiq can access. It won't work for ubiq client setup on local laptop/workstation
Here's how you can setup client on remote server. To use direct connection, check out the links to the top-left.
Tip: Schedule emails to yourself and Cc / Bcc your team mates. This way you can monitor the emails. Please don't mail others unless you have tested the mails yourself.