Since the advent of the Covid-19 pandemic, the business environment has become more difficult, and it is an even stronger cause for companies to invest in business intelligence and analytics. Companies should use all types of technologies to stay ahead of their competition in such a difficult business climate. Business Intelligence Analytics, is an example of a technology that has the potential to transform enterprises of all sizes.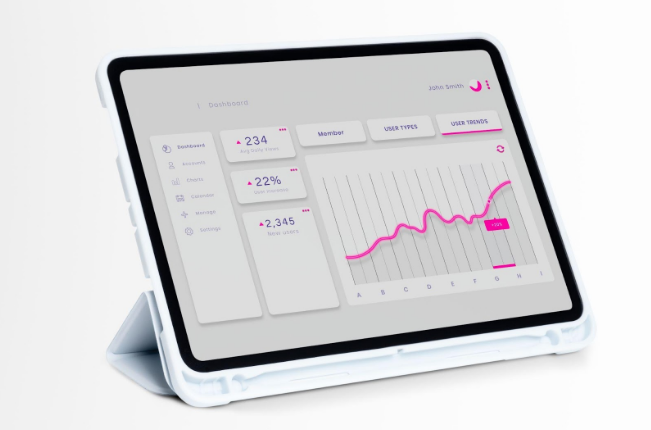 Here are some of the current business trends for 2022:
1. Augmented analytics
Augmented analytics, which is powered by Artificial Intelligence (AI) and Machine Learning (ML), enables non-technical people to easily develop advanced data analytic models and derive insights from them. Data gathering, data cleaning, and insight development assists businesses in dealing with the complexity and size of data and hence are the future of data analytics. It makes data analytics trends more accessible to more people, allowing them to extract value from data, ask the correct questions, and develop insights in a conversational and easy-to-understand manner.
2. Data governance
It's a step-by-step guide to managing data assets, operational infrastructure, and architecture. Companies can successfully harness the power of processes, people, and technology to offer trustworthy, secure, and intelligible data thanks to data governance. The General Data Protection Regulation (GDPR) was passed in 2018, making it even more vital for organizations to create data governance procedures. To maximize the utility of insights, modern BI solutions offer data governance mechanisms which is the future of business analytics.
3. Business intelligence for sales and marketing
More companies will use business intelligence (BI) to enhance sales through the power of data in 2022. With the advancement of BI, sales and marketing workers will be less reliant on business analysts or IT specialists for the most up-to-date sales and purchase patterns. The use of business intelligence will be emphasized to improve the accuracy of sales objectives and projections, establish client acquisition and retention programs, and assess the market effect of campaigns. For such industries might need to rely on BI Reporting Software tools that simplify complicated data and make it easy to read.
4. Mobile data analytics to navigate future data analytics
Future Data Analytics services will rely heavily on mobile data analytics. Mobile data analytics will assist in concluding business decisions faster than ever before thanks to enhanced security features like bookmarks, widgets, and facial ID. Furthermore, the use of Augmented Reality in interactive real-world simulations will make it easier to view datasets and dashboards. Working on smaller screens will become more convenient and straightforward as a result. All of this can be done via simple and interpretive business intelligence dashboards one that is mobile and available on cloud and can give intelligent insights.
5. Collaborative BI
With the ever-changing business landscape, where employees must engage in new ways and communicate more frequently, collaborative trends in Business Analytics and Intelligence is been increasingly important. Collaborative BI is a set of BI tools and collaboration software that promises to make data-driven decision-making easier by allowing users to share insights and reports more easily. Collaborative BI will continue to gain popularity as a result of its importance in today's workplace.
Is The Future of Business Intelligence and Analytics Booming?
Data is considered the soul of Business Analytics. The reason being whether it's a small venture or a huge organization, every business does rely on "data" to get the major benefits from them. Hence, the future of data analytics is surely going to be much demanded in the near times.
Here are our predictions on how the airline, technology or the data science industry might use business intelligence.
Airline/Aviation Industry: To provide a better customer experience the airline industry might use customer profiling and understanding the buying habits of the customer. This information can be helpful in the form of feedback and offers users customer data.
Technology Industry: Business Intelligence and Analytics supports IT infrastructures and businesses in data storage and architecture. More over it gives a chance to easily interpret more complex data into a much more readable format and enhances the user experience.
Data Science: Similar to the technology industry, Data science industry can use business intelligence and analytics in interpreting data. Whereas analyzing future predictions based on the past data and patterns. If you are interested to know more on how the airline, technology and the business industry might use Business Intelligence and Analytics. We suggest you read about it in our blog of how big data impacts Businesses