With all this money going toward sales, it's natural that you and your sales team or external investors might want to see regular insights into your sales metrics. That's where sales reports come in. A sales report is an analytical tool that furnishes insights and helps you track performance, and sales teams create a report that displays the quarterly sales by territory.
We have all been in meetings where the sales leaders or managers present an overly complicated and rambling sales report.
But gathering data for sales analysis and creating monthly sales reports is a challenging task. In this article, we're sharing the insights and samples of small business daily sales reports you should follow.
This is how to Create Sales Reports for Your Business
1. Know Your Audience
If you're a high-ranking sales team member proposing a report to your heads/managers, you need to include a lot of KPIs. Executives might wish for a more concise summary, and a CEO might be interested in different data than a CFO. So, to reformat your sales data for any audience, use sales analysis software.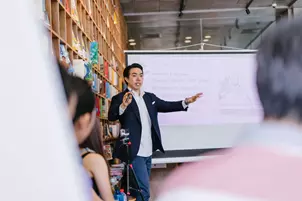 2. Define the purpose of your monthly or annual sales reports
Knowing the goal of your monthly or daily sales reports will help you analyze the right kind of data and help you identify the scope of your report. This will drive your sales presentation more likely to be a success. If your company demands a regular sales track, download a daily sales excel template that is ready to use.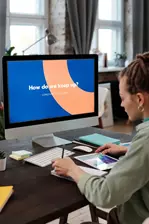 3. Get the Right Information to Share
Once you identify the audience and purpose, you need to decide what data will give them an accurate picture of your team and company. However, offering a more comprehensive view of sales performance is often better than giving too little information.
There are multiple sales reporting software and BI Reporting Tools that can aid you in creating comprehensive reports for selected KPIs while utilizing a modern sales dashboard that increases the efficiency of the sales department and, ultimately, profit.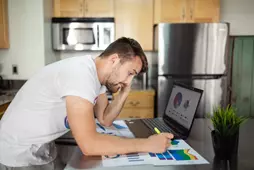 4. Visualize and communicate your findings
Any report should be more than a document full of numbers or explanations; it should be eye-catching and easy for someone to read without feeling overwhelmed. To achieve this, you can download sales reports templates for your references or look for some small business daily sales report samples on the internet and create several sales reports effortlessly.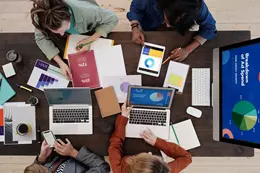 5. Add context
Numbers can never tell the story, and data can also be misinterpreted. As the management doesn't have much details into sales operation, consider adding insightful case studies to your report to show them what is happening on the ground or highlight great work by your team members. Sometimes creating a sales report becomes tedious for the team; this is where sales forecast templates come into the picture.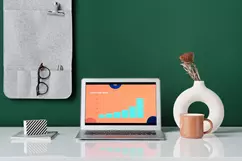 Takeaway
Everyone wants to look at their increasing sales through a personalized report. Ubiq provides advanced reporting capabilities to build custom dashboards and reports for your organization. You can measure companies' & individuals' sales performance and track essential KPIs by searching for weekly sales report templates or monthly sales report excel templates for free.
Bonus Read: How to Calculate Total Sales Per Month in MySQL?