Easy Business Intelligence Systems
✓ Easily create reports & dashboards

✓ Analyze data using drag & drop

✓ Apply powerful filters & functions

✓ Share reports with your team

✓ Supports local, remote or cloud data
Try ubiq for free!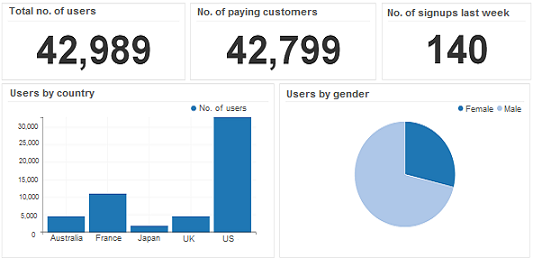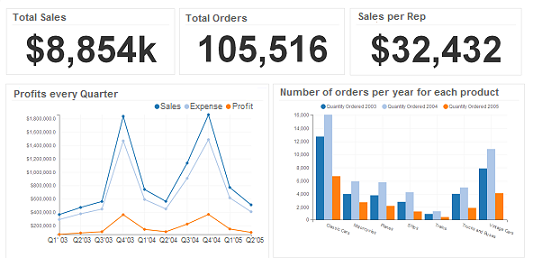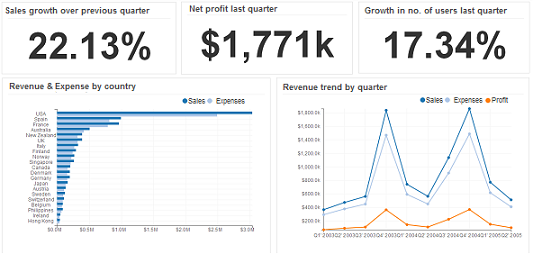 Why use Ubiq?
Ubiq is a Business Intelligence System that helps organizations extract useful information from data and gain insights. Ubiq is a decision support system that enables business users understand information across organization and make decisions. It empowers business users to spot growth opportunities and gain competitive advantage. Ubiq provides many powerful reporting capabilities like ad hoc reporting, dashboards, enterprise reporting, ad hoc query and analysis.
Try it for free!
---
See how easy it is
---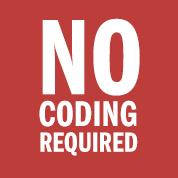 Quickly gain insights
Ubiq's Business Intelligence Software helps you extract important information from organization's raw data and gain useful insights, enables businesses to make faster and better decisions. Ubiq integrates across various data sources in the enterprise and empowers end-users with the ability to perform self-service reporting and analysis.
Real-time Business Intelligence
Ubiq's Business Intelligence System gives you the power and speed to get actionable business intelligence even in real time. This helps organizations drive innovation and optimize processes while delivering extreme performance. Ubiq's real-time BI Solution enables the stakeholderes and decision-makers in a company or organization to gain insight into its critical operations through reporting applications and analysis tools. BI Software gives everyone in your company the ability to make better decisions by quickly understanding the various information sources in your organization such as customer databases, personnel data, supply chain information, manufacturing, sales and marketing activity, product data as well as any other information critical to your daily operation.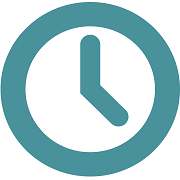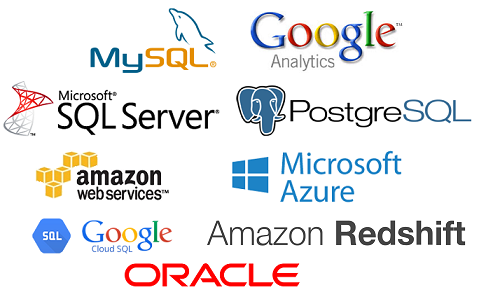 Gather BI from multiple sources
Ubiq's cloud-based BI Software enables you to extract information from data and turn it into actionable Business Intelligence directly from web browser, no matter where your data is located. It provides consolidated view of business intelligence across the organization in your web browser. This allows stakeholders to get insights about various information sources and processes from one place. It allows them to understand issues across organization and make informed decisions. Ubiq is a versatile next-generation BI platform with the ability to build ad hoc query and analysis, dashboards, enterprise reporting and scorecards. Analyze MySQL, MariaDB, Amazon RDS databases. More data sources to be added soon.
BI Systems for Startups, SMB & Enterprise
Ubiq BI systems provide a wide range of capabilities to get BI in every area of your business such as customer profiling, market research, customer support, product profitability, market segmentation, inventory analysis, etc. This improves efficiencies and decision-making across all facets of an enterprise. Ubiq BI Solutions provide self-service Business Intelligence capabilities that allow business users to find answers to business questions on their own, get insights without depending on IT. Ubiq provides inexpensive BI application for Startups, SMBs & Enterprise.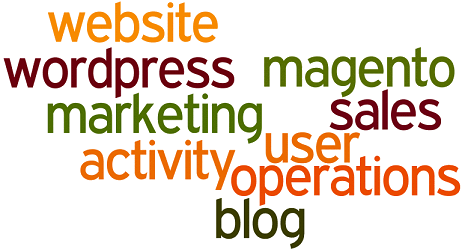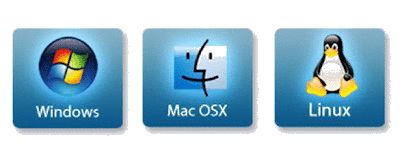 Cross platform BI Solution
Ubiq's web-based Business Intelligence Tool lets users access BI Reports on PC, Mac & Tablets. It works on Windows, Linux & Mac. Being web-based, Ubiq enables key decision makers and stakeholders to get web-based Business Intelligence from anywhere, anytime. It allows easy sharing of BI reports and insights. This results in increased collaboration and better decision making. Ubiq BI Tool makes it easy for stakeholders to view business strategy performance from anywhere and improve it to drive competitive advantage.
Rapid Deployment & Ease of use
Ubiq's cloud-based Business Intelligence Software can be easily setup by business users in minutes without depending on IT. Avoid waiting for demo or installation or training. Signup and immediately start getting actionable BI from your data. Ubiq's cloud-based Business Intelligence Tool makes it easy to quickly gain insights from data, make better decisions and get competitive advantage for your business. It provides a wide range of advanced BI Reporting capabilities to help you customize Business Intelligence Software for your organization. It provides a single BI platform that empowers business users to easily create their own reports with information relevant to them.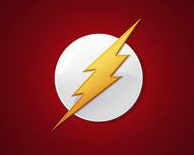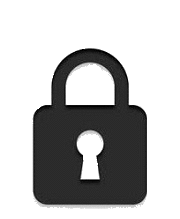 Secure to use
No need to enable remote access or open ports. Securely connect to MySQL on AWS over SSH. For intranet or private network, ubiq ensures the data doesn't leave your network. Ubiq agent sits on your laptop & connects to your databases with read only access. Assign create or view permissions to your team mates.
Try it for free!
Some of our valuable customers across various countries


Click a link to view example
---