Cloud-based Business Intelligence Software
Self-service Cloud BI
Transform data into actionable insights
Easily create reports & dashboards
Make better decisions, faster
Drive business performance
Try ubiq for free!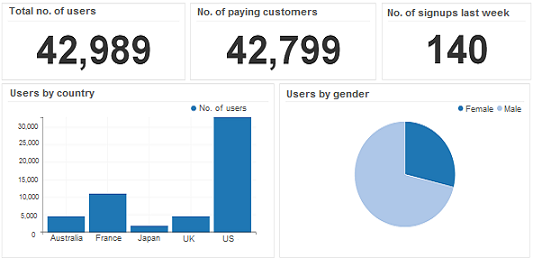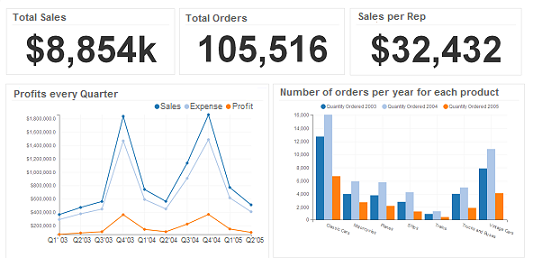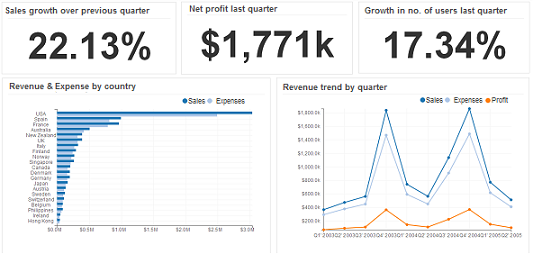 Cloud BI Reporting Software
A cloud-based Business Intelligence tool that is easy and affordable. Easily analyze your business data, get meaningful insights, improve business performance of every area of your business. Ubiq's a Cloud BI Reporting Software to easily analyze, explore, visualize and report your business data without programming. A cloud based reporting software that helps organizations get at-a-glance status of their business, gain meaningful insights from data, enables business users understand information across organization and make decisions.
Try ubiq for free!
Easy-to-use cloud-based reporting software
Cloud-based reporting tool with an intuitive, drag & drop interface. Create beautiful online charts & reports in minutes. No uploading of data or programming required. Quickly get useful information & insights from your data. Design reports using a free-form user interface. Ubiq is an intuitive, powerful BI tool for your business team, clients and partners. An easy-to-use cloud-based business intelligence reporting software for your business. Ubiq's cloud BI architecture helps you save costs, get the flexibility and reliability that only the most modern BI platforms can deliver which today's agile enterprises need to compete.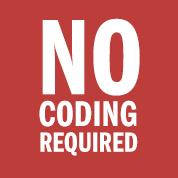 Real-time online Business Intelligence
Get real-time cloud BI about your business. Our comprehensive BI platform transforms data to insights in minutes. Reports, charts and dashboards update automatically to show you the latest information. No need to change anything. Report on-premise and cloud data in real time. Export reports and charts as PDF/Image anytime you want. Keep track of key trends and performance indicators of your business as quickly and frequently as possible. Online dashboards, visualizations and reports show live data and update in real time. Leverage your existing infrastructure, because Ubiq seamlessly connects to your on-premise data systems in real time. Gain all the advantages of modern cloud architectures such as scalability, and flexibility for business users and data - all delivered in real-time.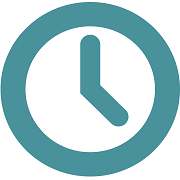 Cloud-based Reporting Tool to improve decision-making
Ubiq's cloud-based Business Intelligence solution makes it easy to understand data, and make better decisions for your business. Create interactive reports & dashboards to monitor business performance and identify areas of improvement. Gain meaningful insights and take action immediately. Ubiq provides high performance business intelligence with the benefits of flexibility, ease of management and lower cost. Seamlessly view information across multiple data sources present at different locations. Ubiq BI Reporting Software provides a consolidated view of business intelligence across the organization in your web browser.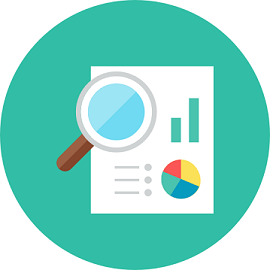 Cloud BI Solution suitable for every industry
Ubiq BI Software can be easily implemented in every industry. It provides an exhaustive list of features that can be customized and deployed to suite your department or business area. From startups to SMEs to large enterprise, Ubiq's cloud-based BI Reporting Tool can be used to analyze data in organizations of all size & nature. It provides wide range of BI Reporting capabilities that can be leveraged across departments, subsidiaries, roles, etc. Increase BI adoption across your organization and build a data-driven culture. Insightful, interactive dashboards & reports enable you to understand your business at a glance. Create charts & reports for your Website or App, or third-party applications like Magento, Drupal, Wordpress, etc. Online Business Intelligence solution for all areas of you business like Sales, Marketing, Operations, HR, IT, etc. A feature-rich and inexpensive cloud-based reporting software for any kind of data.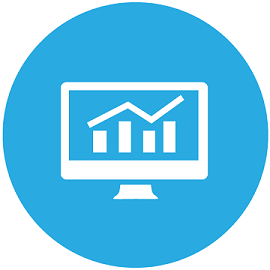 Mobile Business Intelligence. Access reports any time, anywhere
Get actionable Business Intelligence on any platform. With cloud-based BI Solution, gain instant access to business insights. Access all the critical information you need - the moment you need it - with our mobile BI solutions. Works with data on Linux, Mac & Windows. Create reports, dashboards and visualizations on one platform and access them anywhere, any time. Ubiq Business intelligence solution is designed for individuals and teams who work across diverse systems. It's a Cloud-based BI Reporting Software for your team, clients and partners. Explore, visualize & analyze data on laptop, tablet or mobile. Since Ubiq is cloud-based, key decision makers and stakeholders can access BI Reports & Dashboards from anywhere, anytime. It also allows easy sharing of BI reports and insights. This increases collaboration and improves decision making.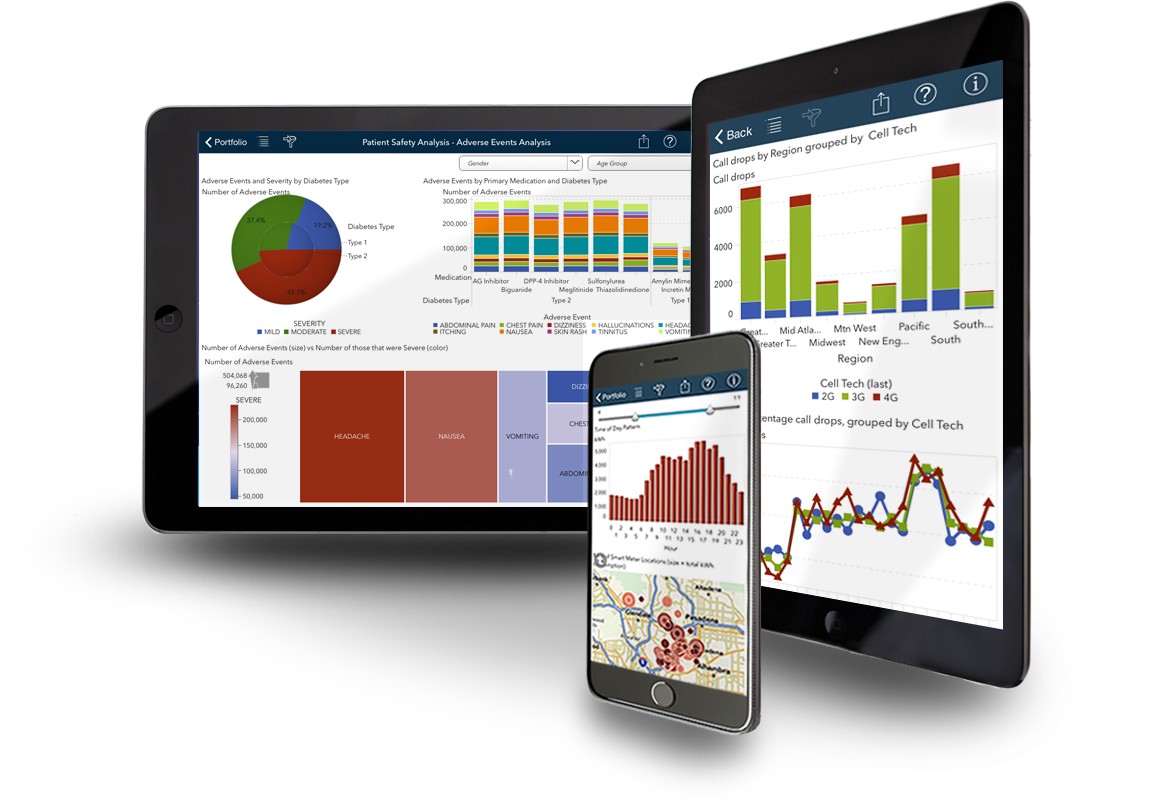 Rapid Deployment. Affordable
Ubiq BI Solution can be setup quickly, without depending on IT. It allows even business users and non-technical users to easily get business answers. No lengthy installations or reading boring documentations. Just sign up & get started. Easily explore, analyze, visualize and report data for your organization. A cloud-based reporting tool makes it convenient to build, change and manage BI Reports for your business. Easy to use cloud-based software for reporting your data. Zero-cost instant upgrades, high-availability, reliable support, and one of the lowest IT dependencies is what differentiates Ubiq from the rest.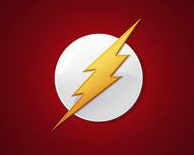 Try ubiq for free!
Trusted by customers around the world

What our customers say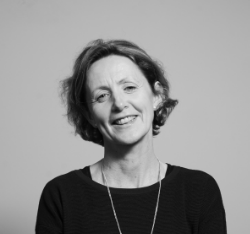 "Ubiq has given us instant access to all our data. The charts are very smart and work very well for us on our wall mounted monitors. Would I recommend it to others? Definitely YES YES YES."
Mary Blount
IT Manager, MinsterSoft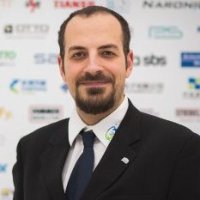 "Our IT company from Belgium (TIGRON) is very happy to use Ubiq, they have suggested to some of their clients too."
Vassilios Lourdas
Systems Engineer, KNX Association
Business Intelligence, Dashboards or Analytics. Whatever you need, Ubiq can help
Try Ubiq for free