Business Intelligence Software for your business
Self-serve business intelligence
Make well-informed decisions, faster
Drive business performance
Gain competitive advantage
Easy to Deploy. Affordable
Try ubiq for free!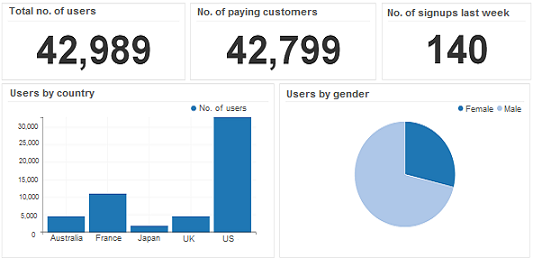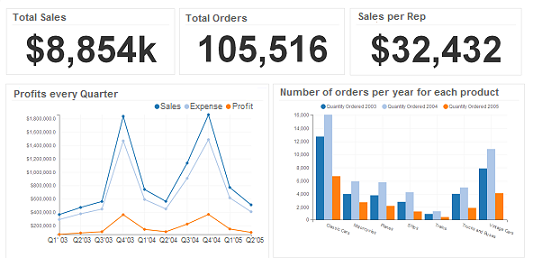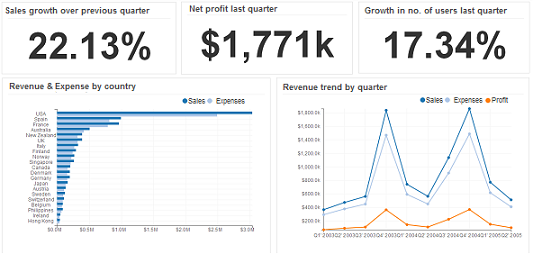 Why use Business Intelligence Software?
Business Intelligence Software provides easy-to-use, self-service business intelligence tools and solutions, along with real-time insights directly to your browser. So all decision makers - wherever they are - can monitor business performance and make informed decisions. BI Software helps you to transform data into insights and get the right information to the right person at the right time. Create and share actionable intelligence using interactive dashboards & reports. Monitor key metrics so when something goes wrong, you'll understand why - and know what to do about it. BI Software Tools empower organizations to retrieve, analyze and report data, and make better decisions. Transform data into insights without depending on IT.
Try ubiq for free!
Easy-to-use business intelligence applications
Ubiq business intelligence software enables you to quickly retrieve, analyze, transform and report data for business intelligence. Easily analyze data and present actionable insights to executives, business managers and other end users so that they can make well-informed business decisions. Empower business users to find information they need, on their own, and take action. Our self-serve BI Software enables organizations to collect data from internal systems as well as external sources, prepare it for analysis, run queries against it, and create interactive, shareable dashboards to present the analytical results to key decision makers and stakeholders. Ubiq BI is designed for heterogeneous environments. This enables organizations to gain insights from a range of data sources and applications. It's so easy that any Excel user can learn, but powerful enough to run even the most complex analysis. Empower your organization to improve business performance.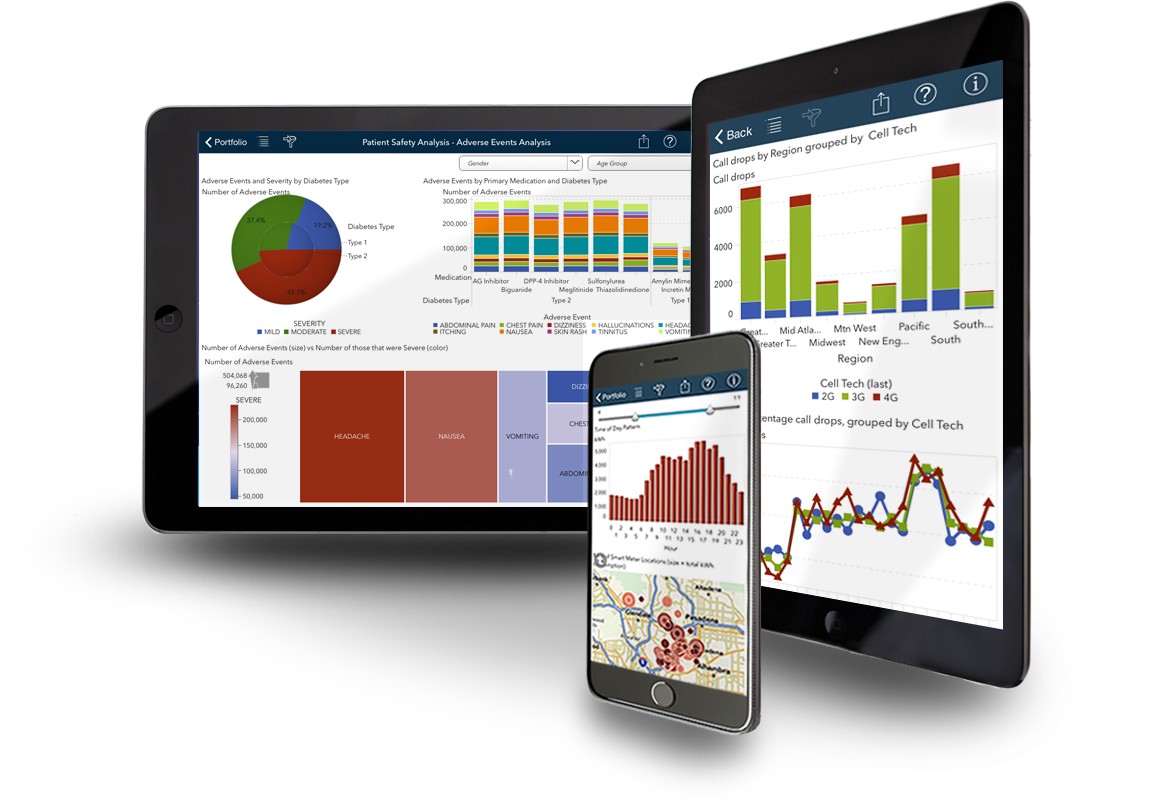 Transform data into insights
With easy-to-use business intelligence software from Ubiq, you can quickly get the big picture, fast. Explore all your data and discover new patterns, in minutes. Create rich visualizations and share insights. Get blazingly fast insights by visually exploring all relevant data. Spot unknown patterns and identify key relationships. Uncover hidden opportunities and respond immediately. Easy-to-understand visuals help you quickly understand what the data has to tell you. Business Intelligence & Analytics software enables you to stop guessing and work smartly. Visualize, analyze & explore data in real-time. Auto-refresh feature automatically keeps data analysis & visualizations up-to-date. Visualizations backed by analytics help you understand what your data has to tell you.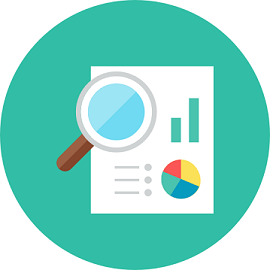 Improve decision-making
Ubiq Business Intelligence Solution makes it easy to understand data, get valuable insights and make better decisions, faster. Quickly explore data to get key insights about your business, create interactive dashboards to present these insights to others, and share them to collaboratively make informed decisions. Being web-based, ubiq BI can easily provide actionable intelligence to everyone in your organization - from top level executives to mid-level managers to entry-level analysts. Everyone is on the same page and looking at the same numbers, anywhere, any time. Improve decision-making across your entire organization - from corporate executives to business managers to operational workers. Ubiq BI can handle historical information, as well as new data gathered from source systems as it is generated, enabling BI analysis to support both strategic and tactical decision-making processes.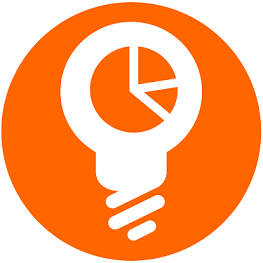 Drive business performance. Get competitive advantage.
Ubiq BI enables you to monitor business performance and identify areas of improvement. With operational BI, you can run analysis side-by-side with business processing, so that you can spot problems and deal with them sooner than with the usual after-the-fact BI approaches. It enables the creation of a performance feedback loop in which decision makers can analyze business performance, find out which areas are doing well and which areas need improvement, act upon their findings and immediately see the results of those actions. This gives you a competitive advantage over your rivals. You have actionable intelligence at your disposal while they're still guessing. Easily measure and demonstrate ROI on various projects. Quickly identify areas of improvement in business processes and activities, take action and improve business performance. Gain actionable insights about business revenue streams and marketing channels. Measure their ROI and identify new growth areas.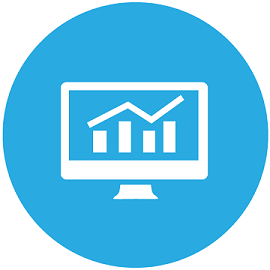 Business Intelligence Software for every industry
Ubiq BI Software can be implemented in every industry. Easily customize and deploy Ubiq to suite your department or business area. From startups to enterprise, Ubiq's cloud-based BI Software can be used in organizations of all size & nature. It provides wide range of BI Reporting and Analytical capabilities that can be customized across departments, subsidiaries, roles, etc. Foster BI adoption across your organization. Rich features that support variety of business processes make it easy to understand your business and grow faster. Our user-friendly Business Intelligence tools let you create interactive, mobile, role-based dashboards. Deliver trusted, actionable insights to key decision makers - anytime, anywhere.Analyze data for every area of your business - marketing, sales, operations, IT, HR, etc.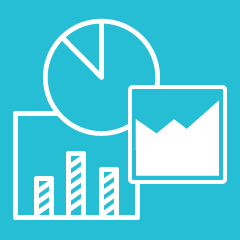 Easy to deploy, affordable business intelligence software
Ubiq provides Business Intelligence Tools that anyone can use, right now. Anyone can connect to data with a click, understand data and create interactive dashboards. No lengthy installation or documentation like other BI solutions. Save weeks or even months spent setting up BI Software for your organization. Ubiq BI is so easy to use that even business users can set it up in minutes, without depending on IT. End users can quickly analyze data, find answers to business questions, present insights in various ways to key stakeholders and decision makers. Also, Ubiq provides tons of sharing and collaboration features which makes it really easy to share insights, and collaboratively make decisions. Just sign up and start immediately. Ubiq's Self-Service BI brings in a lower total cost of ownership through reduced resources, zero hardware or upgrade costs, and rapid reporting capabilities.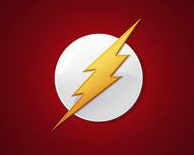 Try ubiq for free!
Trusted by customers around the world

What our customers say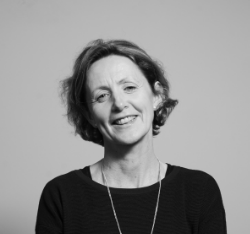 "Ubiq has given us instant access to all our data. The charts are very smart and work very well for us on our wall mounted monitors. Would I recommend it to others? Definitely YES YES YES."
Mary Blount
IT Manager, MinsterSoft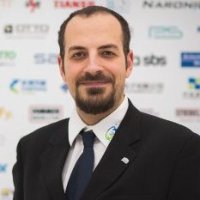 "Our IT company from Belgium (TIGRON) is very happy to use Ubiq, they have suggested to some of their clients too."
Vassilios Lourdas
Systems Engineer, KNX Association
Get Insights from your data
Business Intelligence, Dashboards or Analytics. Whatever you need, Ubiq can help
Try Ubiq for free