BI Solutions for your business
Easy to deploy BI Solutions
Get Real-time insights
Share & Collaborate on BI Reports
Make better decisions, faster
Supports local, remote or cloud data
Try ubiq for free!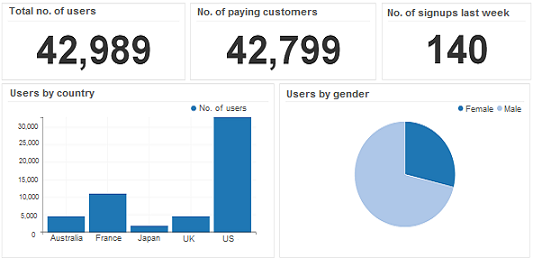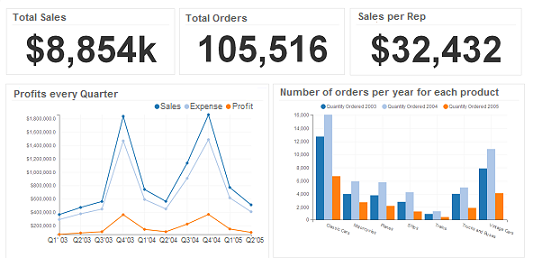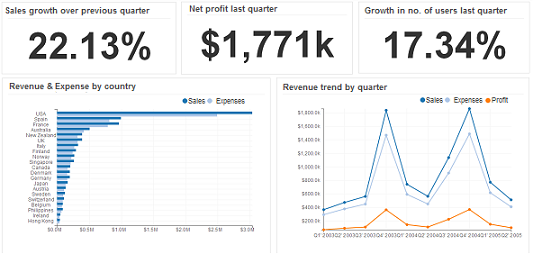 Why use BI Solutions?
BI Solutions help you retrieve, analyze, transform and report data. Ubiq is a complete BI solution that helps you get meaningful insights from business data, identify opportunities & issues and answer business questions. Ubiq's cloud-based BI Solution has a wide range of analytical and reporting capabilities to provide a consolidated view of key business data. Ubiq BI Solutions are suitable for every industry, department and business area. Ubiq's scalable solution architecture provides the flexibility needed to easily deploy business intelligence in any environment. Ubiq offers Business Intelligence Tools that can be implemented across your enterprise.
Try ubiq for free!
BI Solutions that everyone can use
BI Solution with a drag & drop interface. Analyze, explore and understand your data in minutes. Easily convert data into useful information for your business. Empower key stakeholders to make informed business decisions. Ubiq is a complete Business Intelligence Software with capabilities including ad hoc analysis, enterprise reporting, dashboards and online analytical processing. Sign up & get started right now. No lengthy installations or reading boring documentations. Ubiq Business Intelligence Solutions can be easily setup by business users in minutes without depending on IT. Ubiq provides fast, self-service access to decision-ready business intelligence. Empower business users with anytime, anywhere access to key business insights. Implement a flexible business intelligence platform that will not only increase responsiveness but also reduce IT workload and costs, improve business performance, and drive better decision-making across the organization.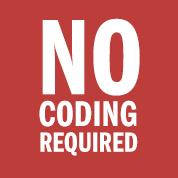 Get Real-time insights with BI Solutions
Ubiq BI provides real-time business intelligence in your browser. Auto-refresh keeps your analysis, reports and charts up-to-date. Keep track of key trends and performance indicators of your business as quickly and frequently as possible. Export reports as PDF/Image or copy to clipboard whenever you need. Ubiq's online BI Solution makes it easy to get useful insights from business data in real-time. Ubiq BI Solutions enable you to better understand data and easily share your insights. Enable business users of all skill-levels to easily explore and visualize data from various sources, analyze trends, and share reports and dashboards - on premise, in the cloud, and on the Web.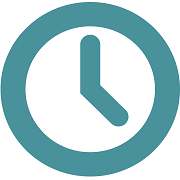 BI Reporting, Dashboard and Analytics for your Business
Our affordable, scalable BI solution empowers business users to easily get quick answers to their business questions through self-service reports, dashboards and analysis while IT efficiently manages and scales the deployment. Get high performance BI with the benefits of flexibility, ease of management and lower cost. Share actionable insights with our enhanced business intelligence reporting capabilities. Build a better reporting system to gain actionable business intelligence and deliver meaningful insights that provide real value to key stakeholders - your employees, customers, and partners. Create pixel-perfect reports and data visualizations that are easy to understand and act upon. Our ad hoc reporting tools enable you to find immediate answers to new and evolving business questions via on the Web, desktop, or a mobile device.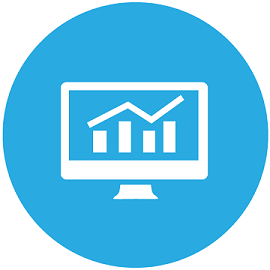 BI Solutions suitable for every industry
Ubiq BI Solutions drive better performance with high-impact BI dashboards and reports. Create BI Reports & charts for your Website or App, or third-party applications like Magento, Drupal, Wordpress, etc. Report every area of your business like Sales, Marketing, Operations, HR, IT, etc. From startups to large enterprise, Ubiq's cloud-based BI Solution can be used in organizations of all size & nature. It provides wide range of BI Reporting and Analytical capabilities to be customized across departments, subsidiaries, roles, etc. Foster BI adoption across your organization with compelling, insightful dashboards & reports that make it easy to understand your business at a glance. With our user-friendly Business Intelligence tools, you can create highly interactive, mobile, role-based dashboards that deliver trusted, meaningful insights to key decision makers - anytime, anywhere.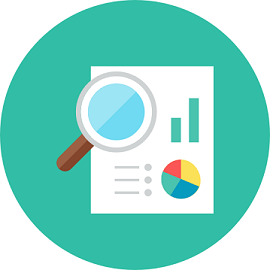 Cloud BI Solution, Mobile BI Tools
With mobile, cloud-based BI Solution, gain 24/7 real-time access to your critical data. Get the information you need - the moment you need it - with our mobile BI analytics solutions. Explore, visualize & analyze data on laptop, tablet or mobile. Ubiq works with data on all platforms. Being cloud-based, Ubiq enables key decision makers and stakeholders to access BI Reports from anywhere, anytime. This helps everyone in the team be on the same page. It allows easy sharing of BI reports and insights. This results in increased collaboration and informed decision making. By giving your business users the power of real-time information at their fingertips, you empower them with limitless insight and the ability to make informed action no matter where they are, boosting your organization's responsiveness and productivity.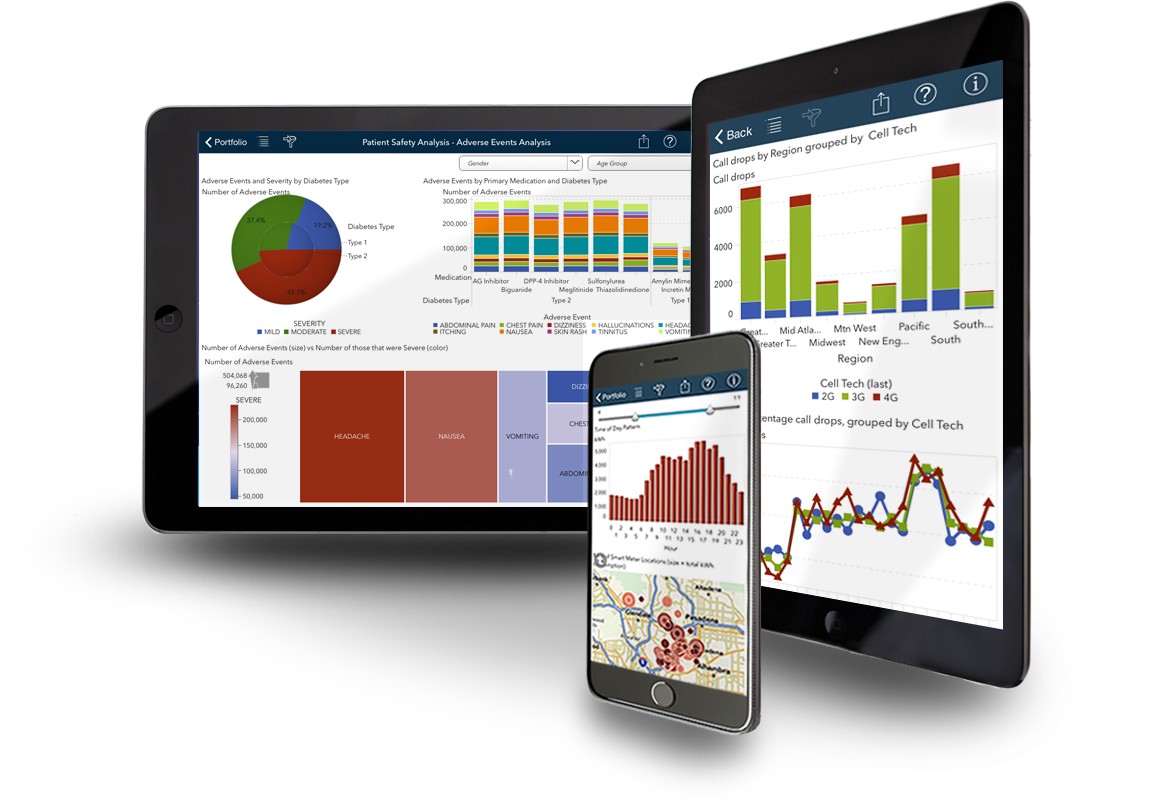 Try ubiq for free!
Trusted by customers around the world

What our customers say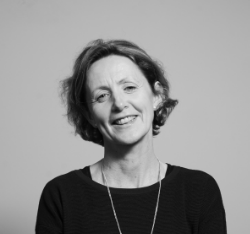 "Ubiq has given us instant access to all our data. The charts are very smart and work very well for us on our wall mounted monitors. Would I recommend it to others? Definitely YES YES YES."
Mary Blount
IT Manager, MinsterSoft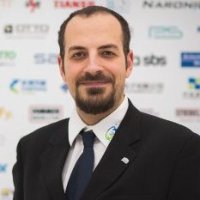 "Our IT company from Belgium (TIGRON) is very happy to use Ubiq, they have suggested to some of their clients too."
Vassilios Lourdas
Systems Engineer, KNX Association
Business Intelligence, Dashboards or Analytics. Whatever you need, Ubiq can help
Try Ubiq for free