BI Analytics tools for your business
Visual data exploration
Easy BI Analytics
Interactive reporting & dashboards
Collaboration & Sharing
Mobile Business Intelligence
Try ubiq for free!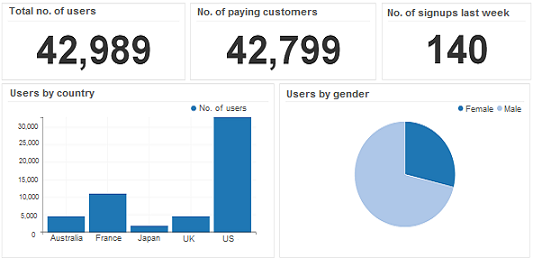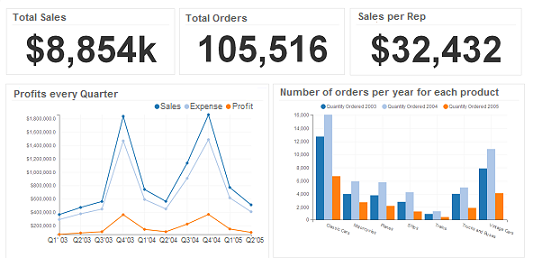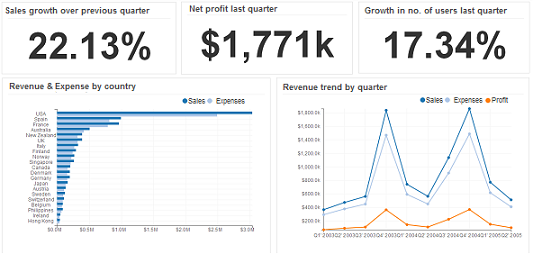 Why use BI Analytics tools?
BI Analytics Tools empower you to get powerful insights at your fingertips. Get the right information to the right person at the right time. Integrate data and discover insights on your own. Create and share vibrant interactive reports. Explore data with easy-to-use analytics. And monitor key metrics so when something goes wrong, you'll understand why - and know what to do about it. BI Analytics Tools empower organizations to retrieve, analyze and report data, and make better decisions. Transform data into insights using just drag & drop. Real-time business intelligence at your fingertips. Collaborate and share BI Analysis Reports with your team.
Try ubiq for free!
Get blazingly fast insights
With easy-to-use analytics and business intelligence tools from Ubiq, you can get the big picture, fast. Explore all your data and discover new patterns, in minutes. Create rich visualizations and share insights. Get blazingly fast insights by visually exploring all relevant data. Spot unknown patterns and identify key relationships. Uncover hidden opportunities and respond immediately. Compelling visuals help you quickly understand what the data has to tell you. Interactive visualizations backed by analytics are explained in terms everyone can understand. Business Intelligence & Analytics software enables you to stop guessing and work smartly. Streamline data preparation. BI Analytics software highlights relevant findings and significant discoveries for you - no coding required.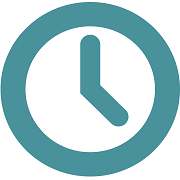 Benefit from self-service analytics
Put BI Analytics tools in everyone's hands, and your organization will only grow faster. Find the metrics that matter most. Identify outliers and Pinpoint exceptions. Spot correlations and forecast trends. Predict outcomes. Quickly. Visually. Gain competitive advantage without building models. Enable analytics for business users. With self-service analytics that anyone can use and understand, watch your team transform data into action. Ubiq empowers organization to foster acceptance and encourage adoption, go beyond descriptive analytics. Combine interactive reporting with self-service analytics. Create a collaborative environment where everyone can answer "why?" and "what's next?". Business intelligence with an impact. Identify and share insights and performance metrics based on thorough analytics & business intelligence. We've combined BI tools with analytics to give you the power to know more, faster.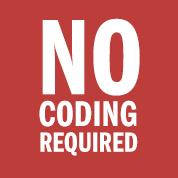 Create interactive reports & dashboards
Ubiq enables you to create insightful reports and dashboards, without IT. Satisfy business users who want to create their own BI Reports and IT who wants to selectively manage and govern it. Our self-service, ad hoc reporting tool lets you create professional reports and analytics dashboards to get information you need and share them. No more waiting. Ensure compliance with IT governance. IT staff can select business-user-generated BI reports and dashboards for production to promote proper governance. Enjoy the freedom of self-service business intelligence. Our BI Tools provide the basic capabilities for data access, mashup, filtering and data transformation - just right for the business analyst. A managed, self-service Business Intelligence tool like Ubiq closes the gap between business and IT, instead of driving them further apart. Reduce risks and gain the ability to act quickly. Equal opportunity to gain business insights - whether executive, analyst or data scientist. Share reports, charts and analytic content via the web, PDF files or mobile devices. Improve business performance and productivity. Make informed decisions.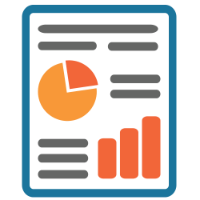 Easy to use and collaborate
Ubiq Analytics & Business Intelligence tools are easy to use and collaborate. Business users can easily create BI Dashboards or reports and have meaningful conversations about results. Enable better business decisions, faster. Share visual insights, and expand the reach of information. Interactive annotations and commenting enable consensus building. Encourage idea sharing while saving valuable time. Annotate reports or charts, then send to others, who can add their thoughts as well. Daily email becomes daily BI. Provide consistent analytic insights and BI to your users via email. There's no need to open other applications to view reports. Consistent, up-to-date information delivered to your inbox. Up-to-date reports, dashboards and analytic content are managed with centralized logins and permissions. Everything stays in sync, everyone stays on the same page. Put business intelligence and analytics where they add the most value.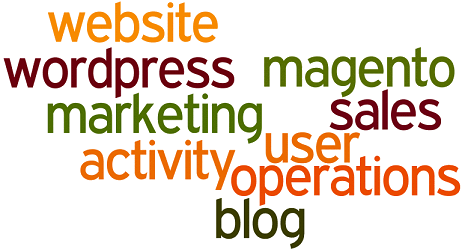 On-the-go access to Business Intelligence & Analytics
Get powerful business intelligence insights wherever and whenever they're needed. With our Business Intelligence Tools, you can stay in sync with business performance, anytime , anywhere. Quickly and easily monitor and understand business performance from PC, tablets & mobile devices using interactive dashboards, reports and charts - anywhere, anytime. Access BI and analytics on PC, tablet & mobile devices. Share insights with stakeholders to encourage wider discussions and greater collaboration. Find business answers and make decisions even if you're not at your desk. Business users can can see and interact with critical information and key insights - on their tablets or smartphones. Gain on-the-go access to latest, relevant information. Having critical information at your fingertips means faster decision cycles, greater productivity and efficiency. Deliver interactive BI analytics tools that meet a wide range of business demands. Our responsive, cross platform solution gives stakeholders the best user experience and flexibility possible.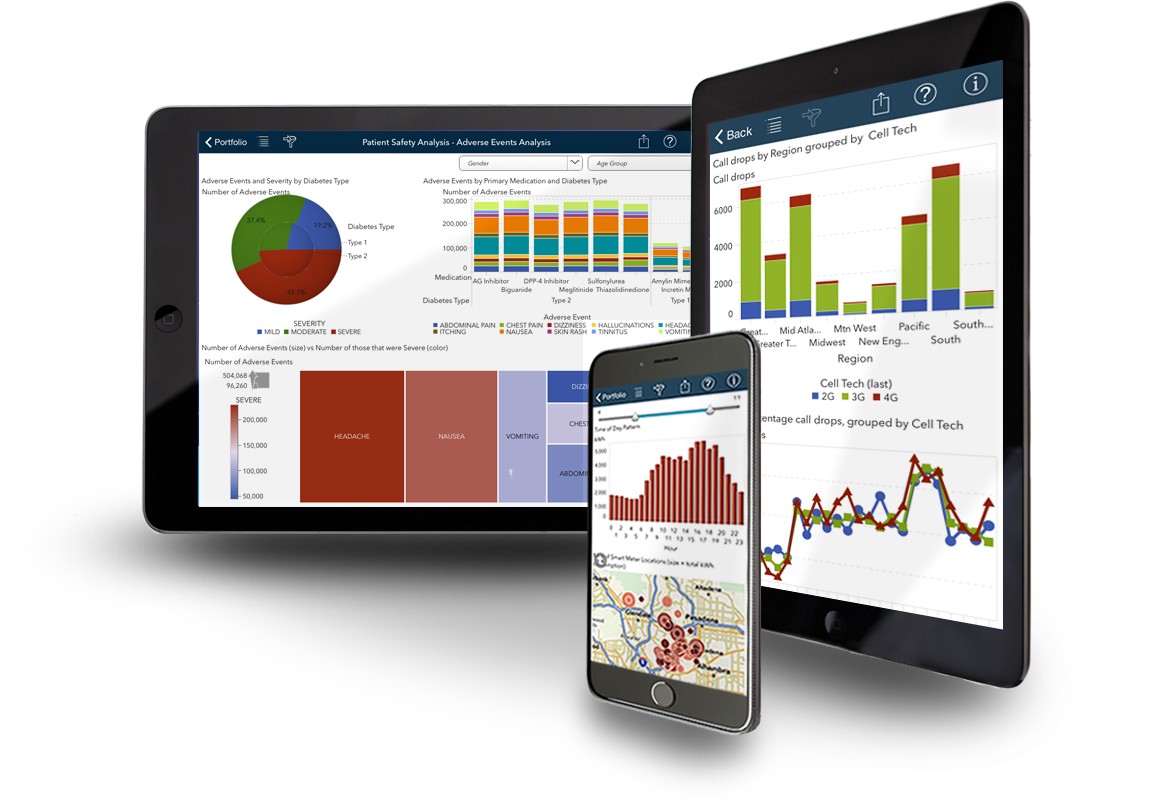 Try ubiq for free!
Trusted by customers around the world

What our customers say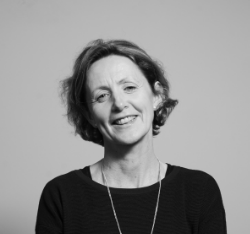 "Ubiq has given us instant access to all our data. The charts are very smart and work very well for us on our wall mounted monitors. Would I recommend it to others? Definitely YES YES YES."
Mary Blount
IT Manager, MinsterSoft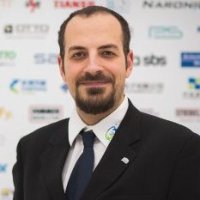 "Our IT company from Belgium (TIGRON) is very happy to use Ubiq, they have suggested to some of their clients too."
Vassilios Lourdas
Systems Engineer, KNX Association
Business Intelligence, Dashboards or Analytics. Whatever you need, Ubiq can help
Try Ubiq for free