Powerful Database Reporting Software
Easily create reports from databases
Design reports using drag & drop
Apply powerful filters & functions
Share reports with others
Supports local, remote or cloud data
Try ubiq for free!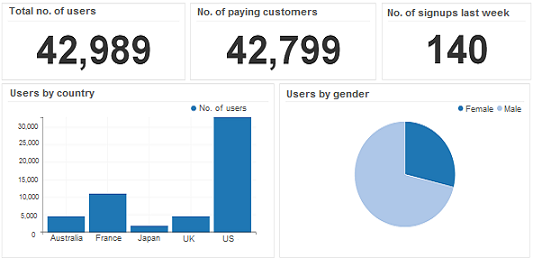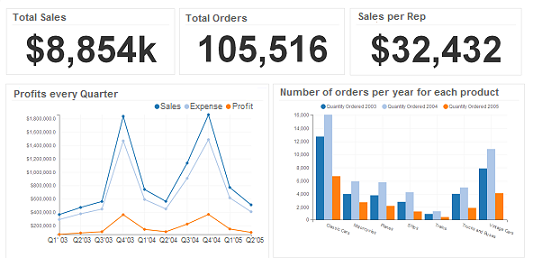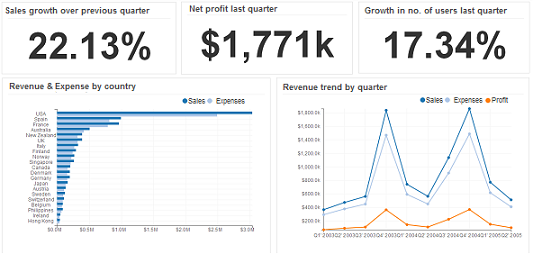 Why use Ubiq?
Ubiq is a reporting software that lets you easily create reports from databases without any coding. It is a web-based reporting software to design, build and view reports using a web browser. Export reports in multiple formats and securely share them with others. You can use a wide range of powerful reporting features, data visualizations and formatting options to easily generate database reports as per your needs.
Try ubiq for free!
Visual report designer
Reports can be created using visual report designer. Design reports using drag and drop. Generate reports without programming or SQL knowledge. For advanced users, there is an SQL editor to type/modify SQL.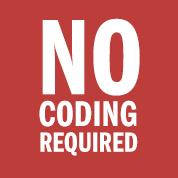 Real-time reporting
Reports update in real-time to show the latest data. Create reports using web interface. Slice and dice data on the fly. Drill-down into reports with a few clicks.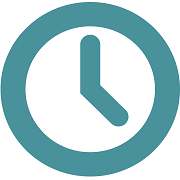 Supports various databases
Ubiq works with various relational databases like MySQL, PostgreSQL, Amazon Web Services, RDS, Amazon Redshift. More databases to be added soon. Build database reports from local database, remote or cloud data.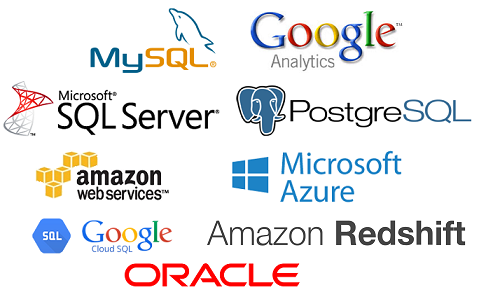 Powerful report generator
Report generator supports dynamically calculated filters, pivot tables, multi-series charts, multi-column reports, totals, etc. Ubiq can be used with different types of data. You can generate reports from website, app database, cms, wordpress, magento, drupal, etc.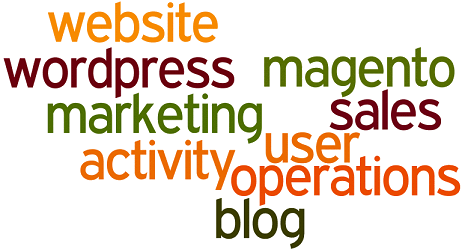 Web-based reporting
Reports can be viewed on all major web browsers. You can create reports from MySQL or PostgreSQL database on Mac, Linux and Windows. Reports can be exported as PDF, PNG, CSV, etc.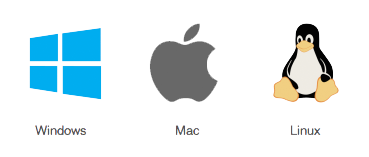 Quick to setup & Easy to use
Ubiq can be setup in minutes without depending on IT. No need to wait for demo or installation. Signup & start immediately.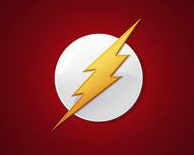 Secure to use
Securely connect to your database. For intranet or private network, the data doesn't leave your network. Ubiq client sits on your laptop & connects to your databases with read only access. Assign create or view permissions to your team mates.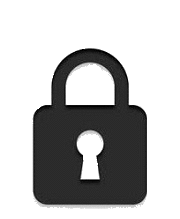 Try ubiq for free!
Trusted by customers around the world

What our customers say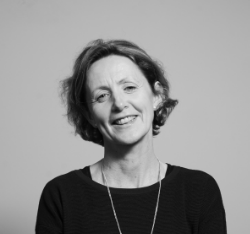 "Ubiq has given us instant access to all our data. The charts are very smart and work very well for us on our wall mounted monitors. Would I recommend it to others? Definitely YES YES YES."
Mary Blount
IT Manager, MinsterSoft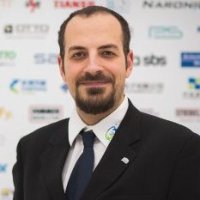 "Our IT company from Belgium (TIGRON) is very happy to use Ubiq, they have suggested to some of their clients too."
Vassilios Lourdas
Systems Engineer, KNX Association
Business Intelligence, Dashboards or Analytics. Whatever you need, Ubiq can help
Try Ubiq for free