Business Dashboard Software
Build Business dashboards in minutes
Customize dashboards with a few clicks
Access business dashboards on-the-go
Share dashboards with others
Easy to use. Save time & money
Try ubiq for free!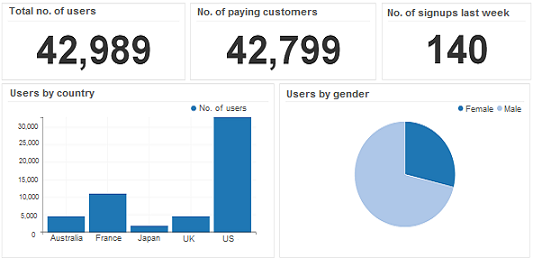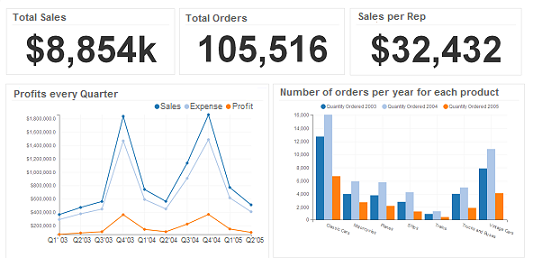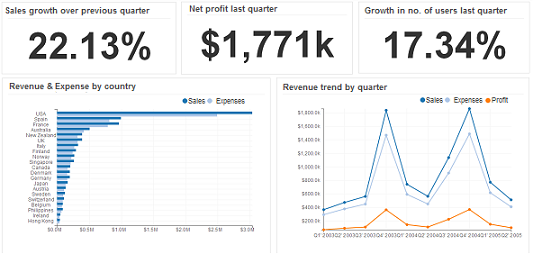 Why use Business Dashboard Software?
Business Dashboard Software lets you easily build interactive dashboards and reports for your business. We make it easy to pull all your data sources together, summarize them, and display them in a colorful, dynamic dashboard that lead to actionable insights. Create online dashboards using drag and drop, customize them with a few clicks. Choose from a wide range of data visualization options to present your data. Access business dashboards anywhere, anytime, on any device. Share them online using web browser, export them in multiple formats. Get at-a-glance status of your business in real-time, transform data into insights.
Try ubiq for free!
Create business dashboards in minutes
Ubiq is an easy-to-use Business Dashboard Software that lets you build interactive dashboards for your business. It provides a drag and drop interface to easily create charts, dashboards & reports. A wide range of reporting capabilities and powerful features to help you build custom dashboards for your business and gain insights. Choose from plenty of chart options like column, bar, line, pie, area, doughnut, funnel, multi-series, stacked charts, etc to create highly visual charts and reports without any coding. Its user-friendly interface enables your team to build dashboards quickly and find out data relations sooner. It's a new kind of Business dashboard software designed with business users in mind. Whether you are new to business dashboards or a professional, Ubiq has you covered.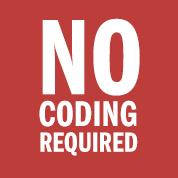 Customize business dashboards with just a few clicks
Easily customize your dashboards with a few clicks. Create fully customized dashboards for every area of your business. You can select and customize the charts, the colors and even the dashboard layout. Choose the graphs, charts, infographics and maps you want. Easily customize the dashboard look and feel, color theme, and layout to highlight insights better. Every organization has different kinds of users who need specific type of dashboards. Ubiq makes it easy to use tons of customization features and rich formatting options to create dashboards for every user - from Executives to Data Analysts - in your organization. Customize your dashboards to deliver better insights, faster. Get more value from data instantly.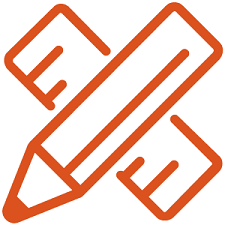 Discover powerful insights. Get at-a-glance status of business
Ubiq Dashboard Software helps you quickly discover key insights for your business and understand hidden correlations within your data. Create charts and visualizations from multiple sources, in one place. Our Dashboard Software help you get in-depth, actionable insights from across varied business data. Ubiq business intelligence service helps you easily create insightful reports & dashboards for informed decision-making. No matter who you are, or which industry you work in, Ubiq can rapidly reduce the time it takes to build beautiful dashboards and discover powerful insights. Ubiq Business Dashboard tools (BI Dashboard tools) enable companies to generate business insights to make smarter, better decisions that drive results.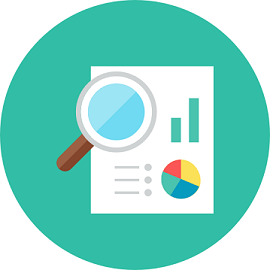 Use advanced data visualizations & charts
Create business dashboards with advanced charts & graphics. Ubiq provides an exhaustive list of visualization to precisely present your data and clearly communicate your insights. Ubiq offers a whole new portfolio of interactive graphics, maps, charts & visualizations. Choose from a wide range of reporting components. Use a variety of graphs, charts and visualizations to create insightful dashboards. Pull data from multiple sources in a single dashboard. With advanced reporting capabilities such as filter, search & drill downs, you can easily view your data in greater detail. In addition to the basic chart types, ubiq provides many advanced charting options such as pivot tables, crosstabs, combination charts and even maps. Auto charting eliminates the need to code and depend on IT support. Create dashboards and charts for your Website or App, or even third-party applications like Magento, Drupal, Wordpress, etc. You can even build custom dashboards for Sales, Marketing, Operations, HR, IT, etc and all other areas of your business. Track all key metrics and KPIs about your business in online dashboards.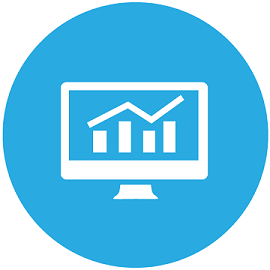 Share business dashboards with others in your organization
Ubiq Dashboard Tool makes it easy to share dashboards with others. You can easily provide access permission to others and share dashboards simply using a URL. You can also publish dashboards in multiple formats or schedule them to be automatically mailed periodically. Ubiq enables you to easily share dashboards and reports with others. This helps you share insights and collaborate with your team. From beautiful dashboards to interactive reports, Ubiq provides a simple way to manage, analyze and visualize all your data. Develop exceptional dashboards at a fraction of time & cost it takes with other solutions. Designed for users who need to get at-a-glance status of their business but have little or no prior experience with business intelligence and dashboards. Ubiq takes you raw from data to dashboards with a single solution, without the need to use additional tools. Quickly setup business intelligence tools without depending on IT.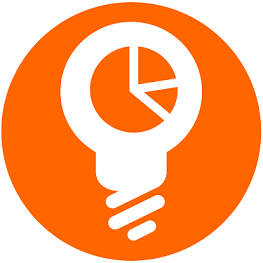 Access Business Dashboard Software from anywhere
Access business dashboards & charts from anywhere, on any platform - laptop, tablets or mobile. Ubiq is a responsive dashboard software that automatically adapts to desktop, tablet and mobile phones. View your business dashboards with you everywhere. Access your dashboards from any device, anywhere, anytime. This enables everyone in your team access dashboards wherever they are, whenever they want. It ensures that everyone in your team is on the same page and looking at the same numbers. This improves collaboration and decision-making. Managers and Executives can view dashboards on mobile while Data Analysts & Marketers can view it on their workstation. Get the right information to the right people at the right time. An easy-to-use dashboard software that anyone can use. Save weeks & months otherwise wasted in setting up a BI Solution for your organization.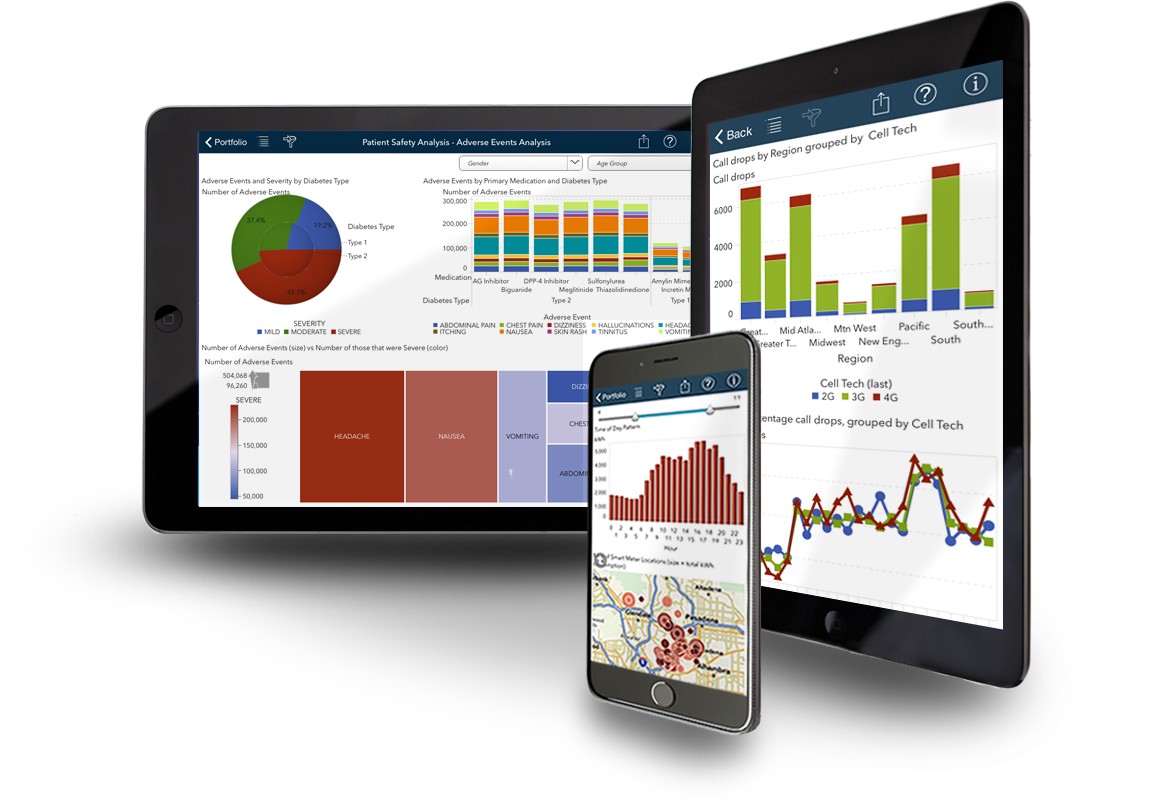 Try ubiq for free!
Trusted by customers around the world

What our customers say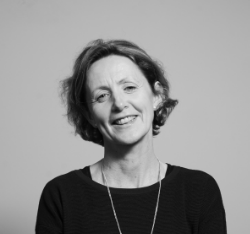 "Ubiq has given us instant access to all our data. The charts are very smart and work very well for us on our wall mounted monitors. Would I recommend it to others? Definitely YES YES YES."
Mary Blount
IT Manager, MinsterSoft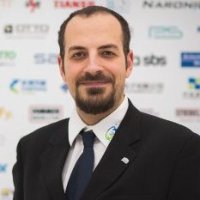 "Our IT company from Belgium (TIGRON) is very happy to use Ubiq, they have suggested to some of their clients too."
Vassilios Lourdas
Systems Engineer, KNX Association
Business Intelligence, Dashboards or Analytics. Whatever you need, Ubiq can help
Try Ubiq for free