Easy-to-use Business Intelligence Tool
✓ Easily create reports & dashboards

✓ Analyze data using drag & drop

✓ Apply powerful filters & functions

✓ Share reports with your team

✓ Supports local, remote or cloud data
Try ubiq for free!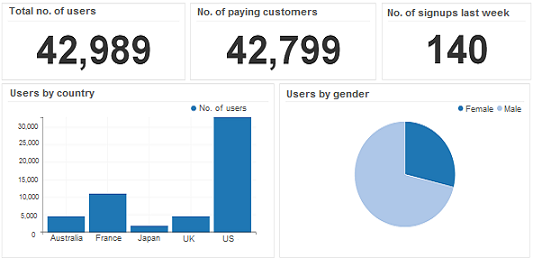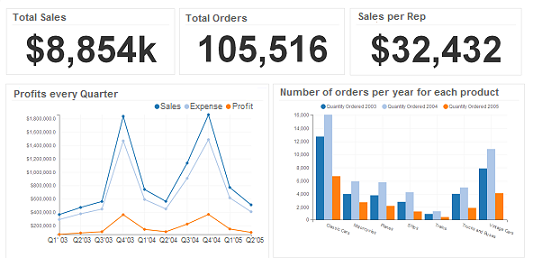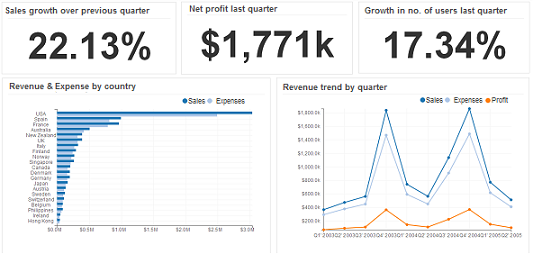 Why use Ubiq?
Ubiq is an easy-to-use Business Intelligence Tool. Ubiq BI Tools enable organizations to analyze and report data for business intelligence. Organizations can gain better insights from data and make better decisions. Easily create BI reports and interactive dashboards to visualize and analyze data. Ubiq helps businesses drive better outcomes by helping them understand their data.
Try it for free!
---
See how easy it is
---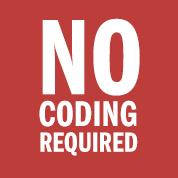 User-friendly, flexible & comprehensive
Ubiq BI tools let users connect to their data with a few clicks, analyze data and create interactive dashboards using drag & drop. Customize dashboards using point-and-click. It's developed for both business and technical users. Ubiq is a powerful, cloud-based business intelligence suite that combines the flexibility of SaaS with enterprise-capable BI system. Ubiq's capabilities include dashboards and data visualizations. With intuitive self-discovery BI tools, anyone (not just IT) can dive in and understand their data, get insights from it quickly. Ubiq helps your organization's decision-making to become more data-driven.
Get Business Intelligence in real-time
Ubiq BI Tools provide companies reliable real-time information and true insights in order to improve decision making & collaboration. With Ubiq, you'll be able to produce better company results and achieve business goals faster. Ubiq Business Intelligence tools provide the means for efficient reporting, thorough analysis of data and interactive dashboards for displaying key indicators in real-time.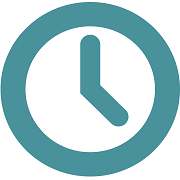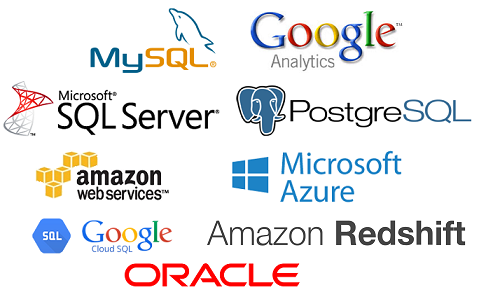 Seamless integration with your data
Ubiq Business Intelligence Tools provide a single, Web-based platform for creating, managing, and delivering interactive reports, dashboards, and a variety of data visualizations. Ubiq helps organizations organize and analyze data to make better decisions. This could include internal data from company departments as well as data from external sources. Users can quickly pull reports without impacting the performance of the organization's software applications, such as Websites, CRM, ERP and supply chain management solutions. Analyze and report MySQL, MariaDB, PostgreSQL, Amazon Redshift, Amazon RDS data. More data sources to be added soon.
Adaptable to almost all industries
Ubiq is a solution designed to meet the needs of anyone looking to analyze key business data. Ubiq BI Tools provide organizations in any industry the ability to get useful information and insight from their data. Ubiq is a comprehensive business intelligence solution that provides a wide range of capabilities such as ad hoc query and analysis, dashboards, enterprise reporting which can be adopted across industries, organizations, departments and teams. Ubiq can be used by business users-not just IT staff-to analyze departmental data, including marketing, sales, procurement, retail and Web data.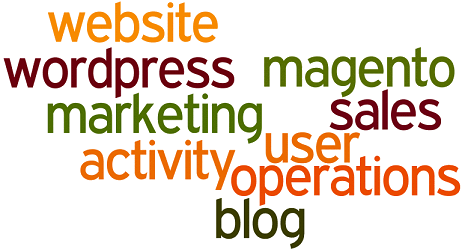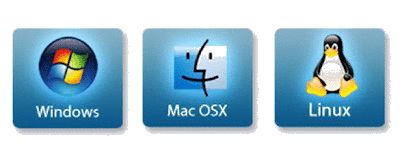 Cross platform business intelligence
Ubiq dashboards are highly interactive and customizable, and work in all major browsers & tablet devices. It works on Mac, Linux and Windows. Ubiq BI Tools help you access critical business information wherever you are. Ubiq's cross platform capabilities provide a means of getting important business information to decision makers when they need it-in a way that they can actually use it. It helps organizations drive innovation, and optimize processes while, delivering extreme performance. Ubiq empowers business users to easily create their own reports with information relevant to them and share them across the organization.
Easy-to-use and fast deployment
BI users are increasingly business users-not IT staff-who need quick, easy-to-understand displays of information. Ubiq BI Tools can be deployed in minutes across organizations, departments and teams of all sizes. Ubiq's intuitive and user-friendly interface provides the ability to sift through data and come to meaningful conclusions through quick analysis and reporting. Ubiq BI Tools help improve the overall performance of your business organization, department and teams by analyzing and visualizing all your data very easily.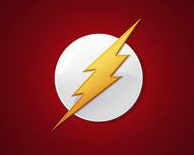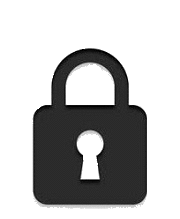 Secure to use
No need to enable remote access or open ports. Securely connect to MySQL on AWS over SSH. For intranet or private network, ubiq ensures the data doesn't leave your network. Ubiq agent sits on your laptop & connects to your databases with read only access. Assign create or view permissions to your team mates.
Try it for free!
Some of our valuable customers across various countries


Click a link to view example
---